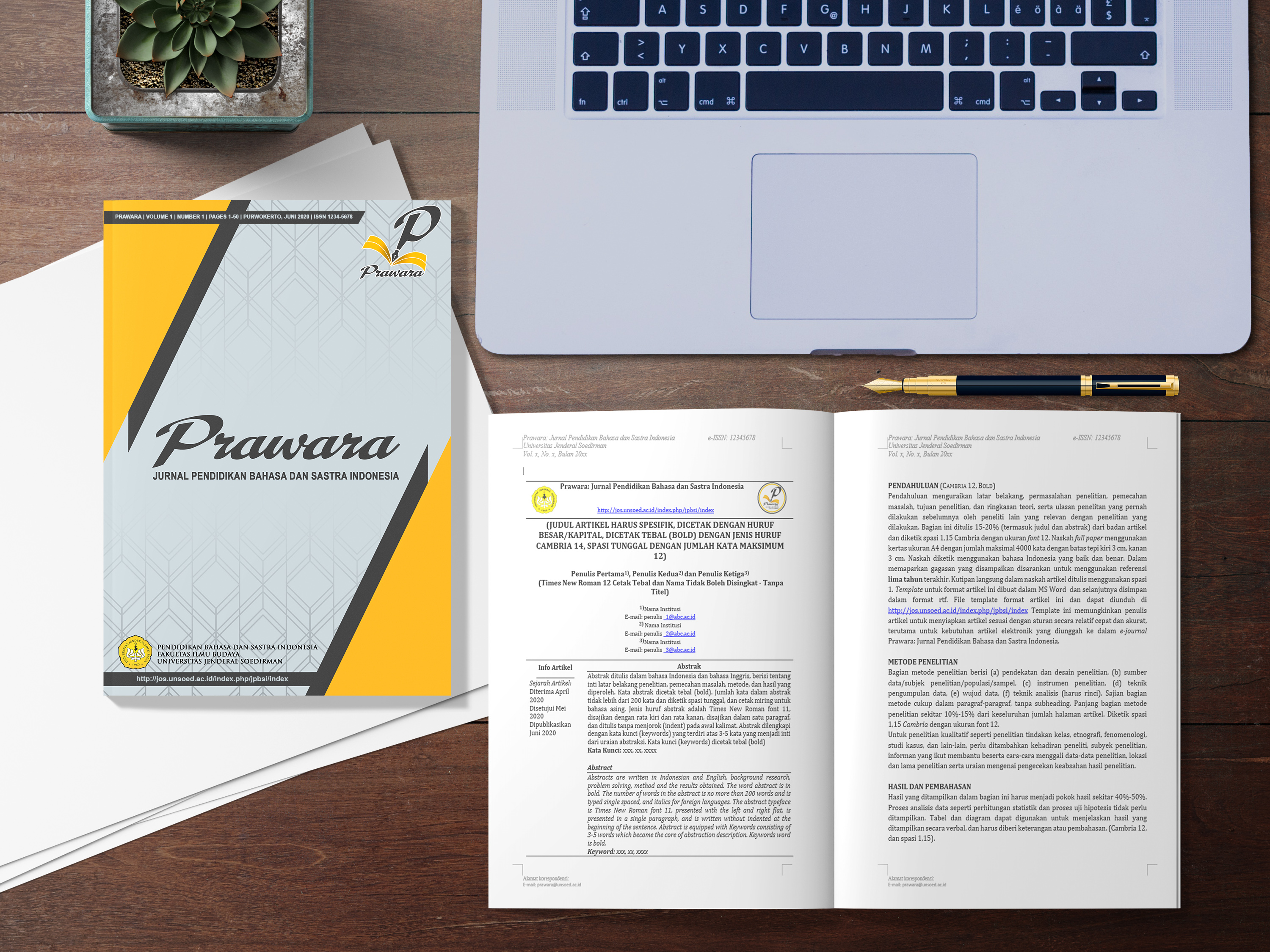 Prawara is published by the Department of Indonesian Language and Literature, Faculty of Cultural Studies, Universitas Jenderal Soedirman. It publishes research-based articles in the field of language, literature, and learning. It is published twice a year, namely in June and December. The scopes of the topics include: (1)Indonesian language teaching; (2) Linguistics; (3) Applied Linguistics, and; (4) Literature Teaching; (5) Indonesian language for foreigners. Articles can be written in English or Indonesian.
Indonesian Version
Prawara menerbitkan artikel hasil penelitian dan artikel konseptual tentang pendidikan bahasa dan sastra Indonesia.
English Version
This journal publishes original research and conceptual papers on educational of Indonesian language and literature.