An Indirect Colorimetric Method for Potassium Determination in Soil Using a Paper Device and Smartphone
Thinikan Thongkam

Department of Chemistry, Faculty of Science, Naresuan University, Phitsanulok

Khuanjit Hemavibool

Department of Chemistry, Faculty of Science, Naresuan University, Phitsanulok
Abstract
This study presents a simple method for determination of potassium in microliter scale using a paper device together with a smartphone. The method begins with the ion-pair extraction of dibenzo-18-crown-6-K+ complex into dichloromethane with an excess amount of calmagite. The aqueous phase containing the remaining calmagite is transferred to the paper device, where a smartphone is used to capture the color and convert to RGB value. The linear detection range was found to cover potassium concentrations from 20 mg L-1 to 120 mg L-1. The detection and quantification are 5.41 mg L-1 and 18.03 mg L-1, respectively. Potassium detection was carried out in a variety of actual soil samples, and the results were validated against spectrophotometric results using a paired t-test, which indicated high accuracy. The proposed method is simple, fast, and inexpensive, and it requires no complicated equipment, making it ideally suited for detection of potassium in soil.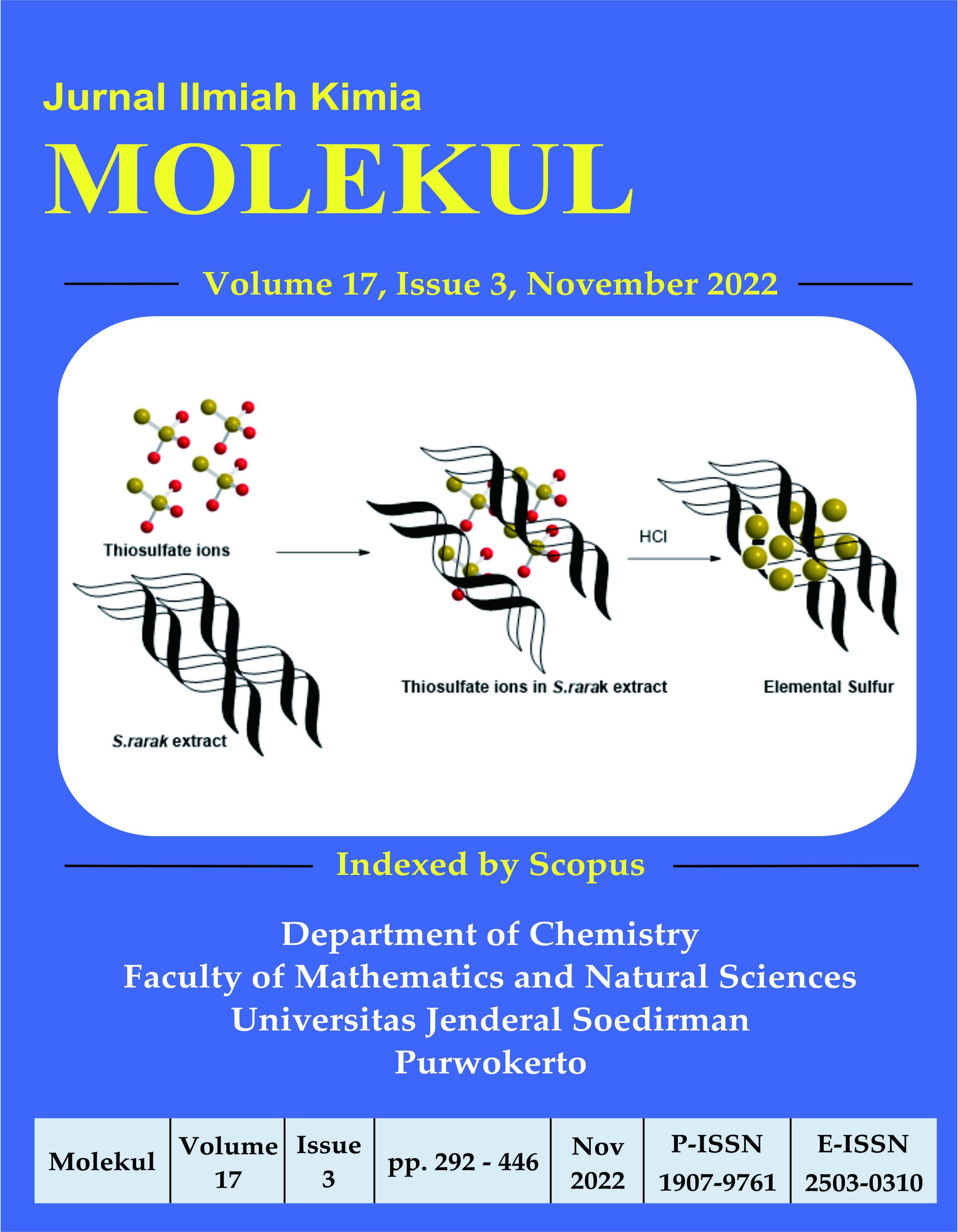 Authors agree with the statements below:
Authors automatically transfer the copyright to the MOLEKUL journal and grant the journal right of first publication with the work simultaneously licensed under a Creative Commons Attribution 4.0 International License (CC BY 4.0).
Authors are able to enter into separate permission for the non-exclusive distribution of the journal's published version of the work (e.g., post it to an institutional repository or publish it in a book), with an acknowledgment of its initial publication in this journal.