Jurnal Ilmiah Lingua Idea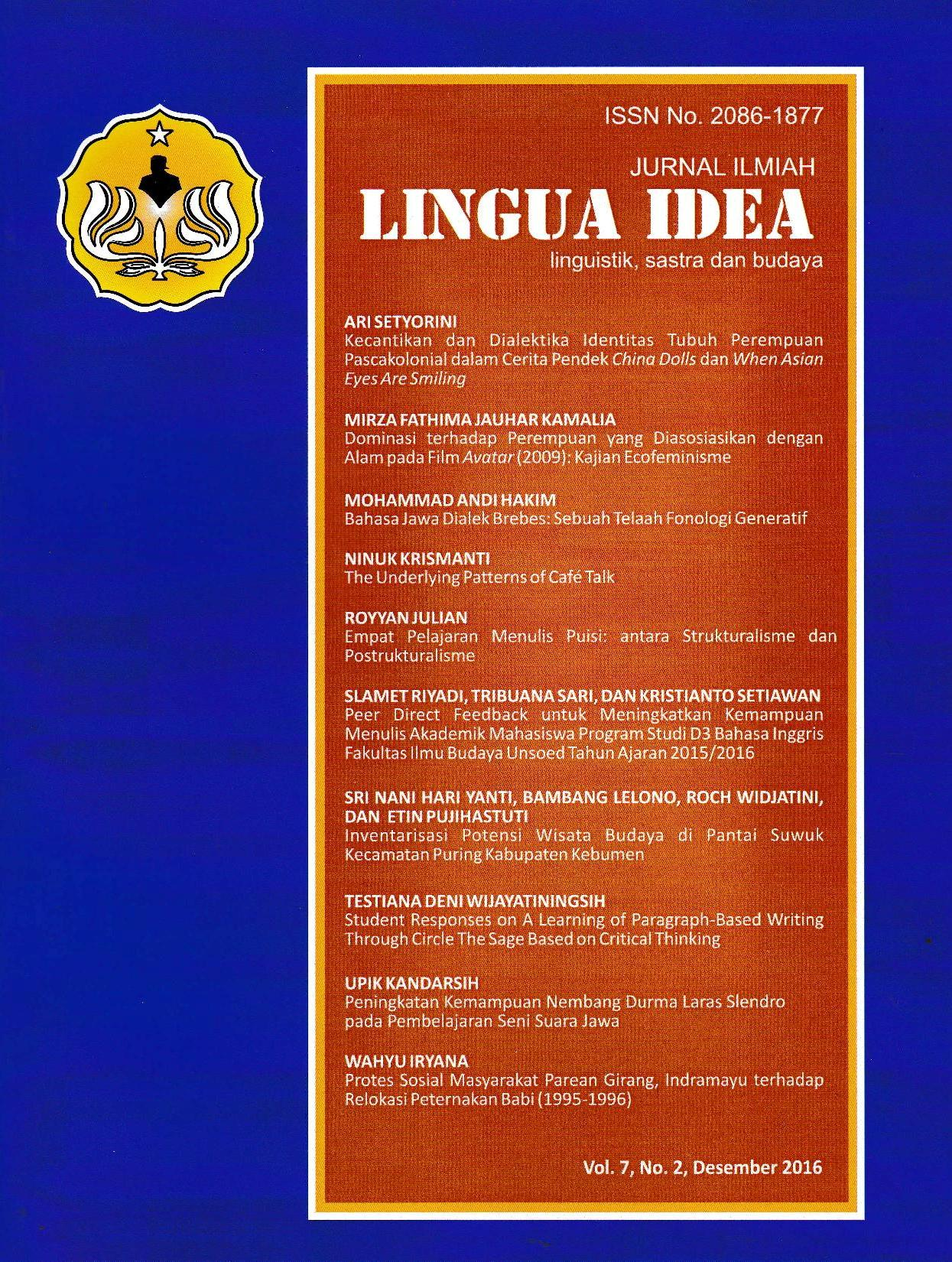 Jurnal Ilmiah Lingua Idea (e-ISSN: 2580-1066; p-ISSN: 2086-1877) is a peer-reviewed journal, published by Faculty of Humanities, Universitas Jenderal Soedirman. It is an open-access journal that can be accessed freely to support greater knowledge exchange and sharing. This journal ensures double-blind peer review for every submitted manuscript. Issued twice a year (every June and December), Jurnal Ilmiah Lingua Idea provides a forum that deals with discussion on language, culture and literature studies (more on Focus & Scope).
Jurnal Ilmiah Lingua Idea has been accredited LEVEL 4 or SINTA 4 on 23 August 2019 by Indonesia Ministry of Research, Technology and Higher Education (Kemenristekdikti) of The Republic of Indonesia as an achievement for the Peer-reviewed journal which has excellent quality in management and publication. The recognition was published in Director Decree (No. SK: 23/E/KPT/2019).
The articles published on Jurnal Ilmiah Lingua Idea can be written in Indonesian or English.