MHJ is containing various articles/ manuscripts in the forms of research article, systematic reviews, case reports in the field of medicine focusing on basic medicine, clinical medicine, biomedical sciences, medical biotechnology, and public health.
Focus and scope
MHJ : A Scientific Journal publishes original research articles, systematic reviews, and case report in the all scopes of basic medical sciences, clinic medical sciences, biomedical sciences, medical biotechnology and health.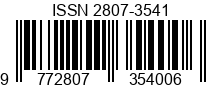 ANNOUNCEMENTS
Call for Paper Medical and Health Journal, Volume 1 No. 1 Year 2021
For researchers and academics who interesting to contribute in Soedirman Medical and Health Journal are welcome to send the results of his research to us. For two editions in 2021 (Volume 1, No. 1 for august ) we accept articles in English and Indonesian.
Medical and Health Journal uses the structure of scientific articles based on our rules, please read about the rules HERE. For those who do not have an account in Medical and Health Journal, please register HERE.